START FRYIN' UP YOUR FUTURE TODAY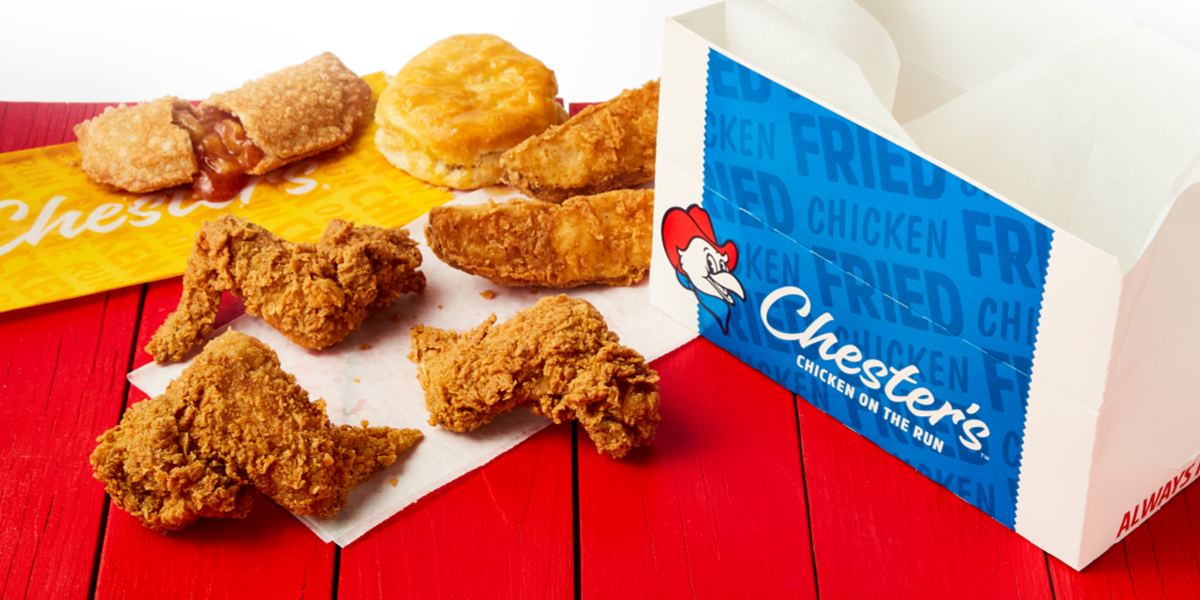 LEARN MORE ABOUT CHESTER'S
Chester's is a leading quick-serve restaurant (QSR) concept with 1,200 active locations and more than 70 years of proven success. Chester's offers high quality, great-tasting fried chicken in convenience stores, truck stops, and supermarkets. Chester's uses only fresh chicken that is specially marinated and double-breaded using an old family recipe.
Learn More About Chester's Today
OPERATIONAL TRAINING AND FIELD SUPPORT
Chester's guides its franchisees through the pre-opening process and focuses extensively on training prior to opening. After opening, each store has a dedicated operations representative regularly visiting the stores, and on-call at all times.
Click Here for More Information
VIEW OUR SALES BROCHURE
Download our brochure to learn more about the Chester's Difference and our delicious menu offerings. Our secret family recipe and double-breading process have been pleaseing customers for years. And while our fried chicken heritage was born in the deep South, our recipe has tremendous appeal to consumers all across America.
Click Here to View Brochure
Choose Chester's
Interested in learning more about partnering with Chester's?
We are excited to hear about your foodservice needs. Click the link below to provide us more information so we may be better equipped to help you.
Franchising Form