08 31 2023
Convenience Store News Names Winners of 2023 Best New Products Awards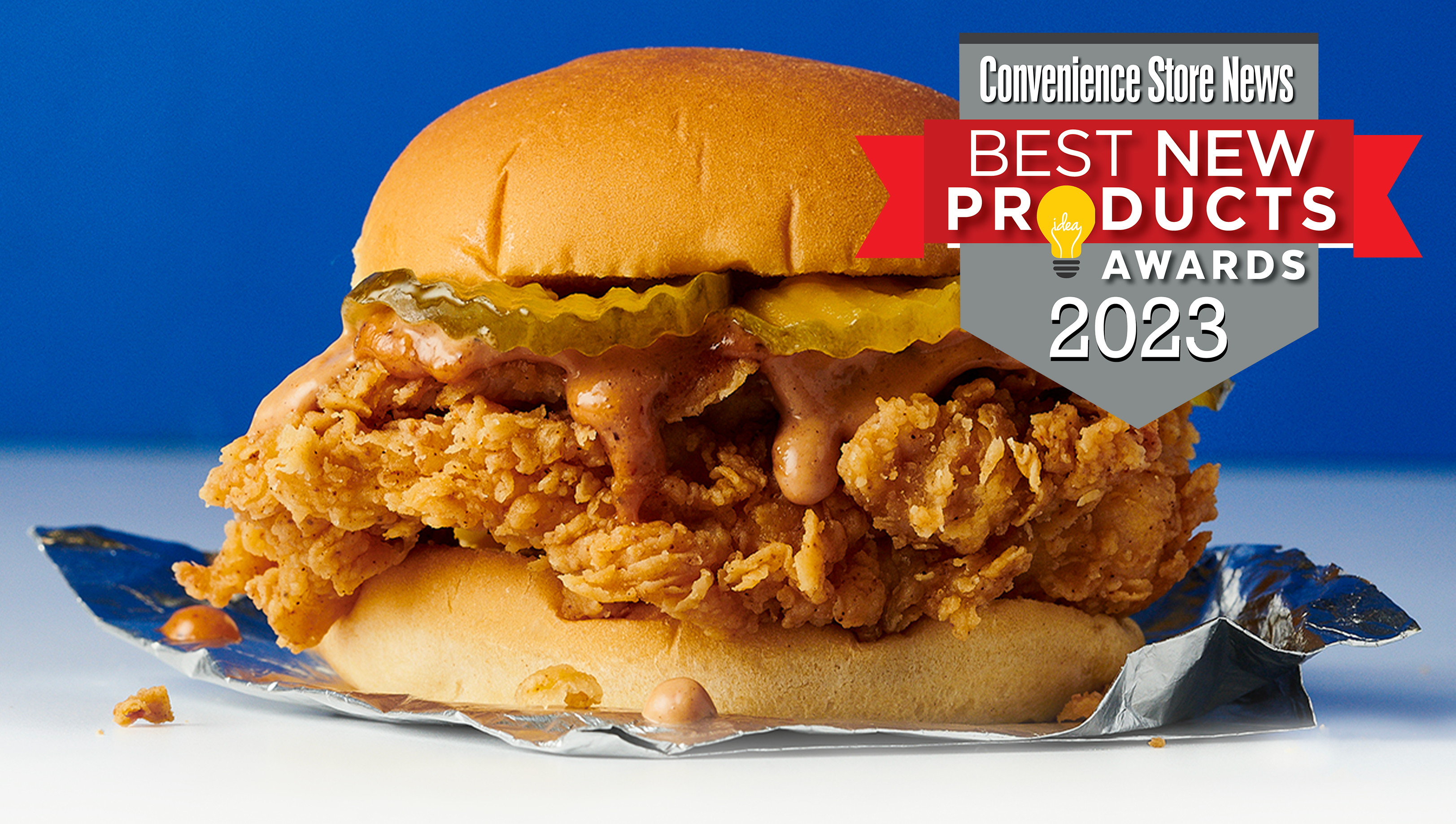 CHICAGO — Consumers are redefining convenience, making snacking on the go an all-day affair, and convenience store suppliers in turn are filling the innovation pipeline with new products that meet the evolving eating and drinking habits of today's consumers.
The winners of this year's Convenience Store News Best New Products Awards skew heavily towards snacks, both center-store and foodservice category items. Many of them can be consumed during any daypart or even used as a substitute for a full meal. The snack categories received the largest number of entries in this year's competition.
Beverages and foodservice items also make a strong showing in this year's crop of honorees. In the beverage categories, alcoholic and fruit-flavored seltzers and malt beverages seize the day while in foodservice, the emphasis among the winning entries is on taste and flavor.
Another notable trend this year is related to the economy. Many of the winning entries focus on value as consumers are cutting back on spending in today's uncertain economic climate.
Overall, the 27th annual Best New Products Awards program places the spotlight on 33 innovative products introduced into the convenience channel in the past year. Products brought to the market between May 31, 2022 and June 1, 2023 were eligible for entry.
A panel of consumers judged the submitted products on value, convenience, appearance and packaging, along with attributes such as taste and ingredients for edible items. Judging was supervised and tallied by Past Times Marketing, a New York-based consumer research and product-testing firm.

Read more: https://csnews.com/convenience-store-news-names-winners-2023-best-new-products-awards