05 31 2023
Chester's Revamps Fried Chicken Sandwich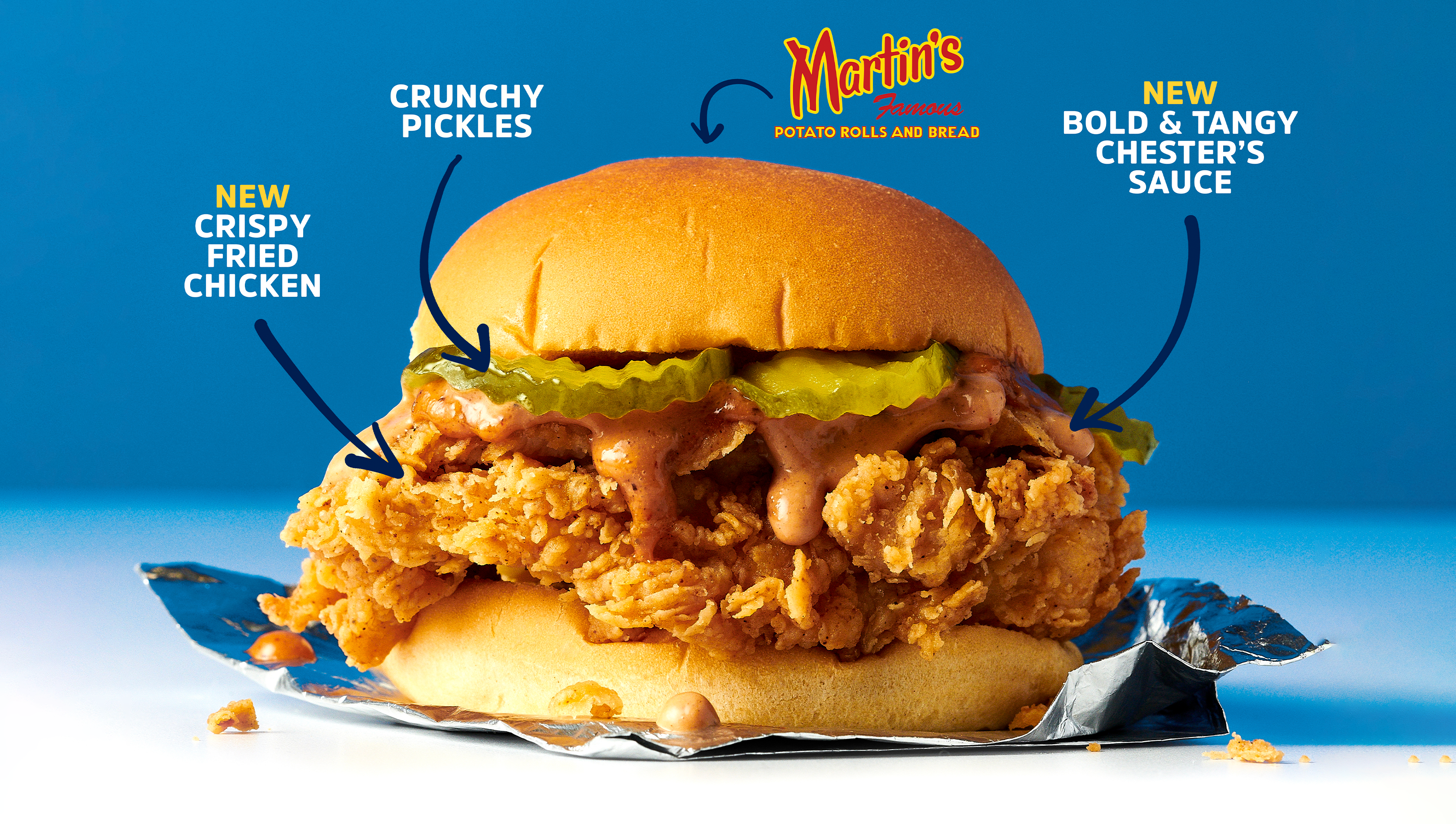 Chester's Chicken, the fresh fried chicken quick-service restaurant concept with 1,100 locations across the U.S., has relaunched its fried chicken sandwich with a new bun, new bird, and new sauce. The new sandwich is built with a specially marinated and double-breaded whole breast fillet, topped with Chester's bold and tangy award-winning signature sauce and crunchy crinkle cut dill pickles, all on a Martin's Famous potato roll. The result is a juicier, crispier, more flavorful version of the chicken sandwich that made Chester's famous.
"If you love fried chicken sandwiches, prepare to meet the new boss," says Scott Richard, director of culinary innovation, Chester's Chicken. "We're constantly looking at ways to innovate and make our menu even better. We made all the right tweaks to perfect our new fried chicken sandwich and the taste is a knockout we know guests will crave."
Since the beginning of Chester's in 1965, the brand has continued to build a menu based on innovation, winning several awards for its sandwiches, sauces, and sides in the process. Chester's introduced its original fried chicken sandwich in 2019 at the onset of the chicken sandwich QSR industry wars. It's since become a fan favorite on the menu; Chester's sold 3 million chicken sandwiches in 2022.
The updated fried chicken sandwich is just the latest example of the brand's constant quest to offer the best chicken on the planet and provide guests exciting, flavorful chicken sandwich options. Last year the brand ran two successful chicken sandwich LTOs: Honey Stung Chicken Sandwich, made with Frank's RedHot Stingin' Honey Garlic Sauce, and honored in Convenience Store Products' annual "Retailer Choice Best New Products Contest," and the Buffalo Mac Chicken Sandwich, featuring Chester's signature fried chicken tossed in buffalo sauce and topped with a generous scoop of mac & cheese and a slice of white American cheese.

Read more: https://www.qsrmagazine.com/news/chesters-revamps-fried-chicken-sandwich