05 31 2023
Chester's Chicken Relaunches Its Fried Chicken Sandwich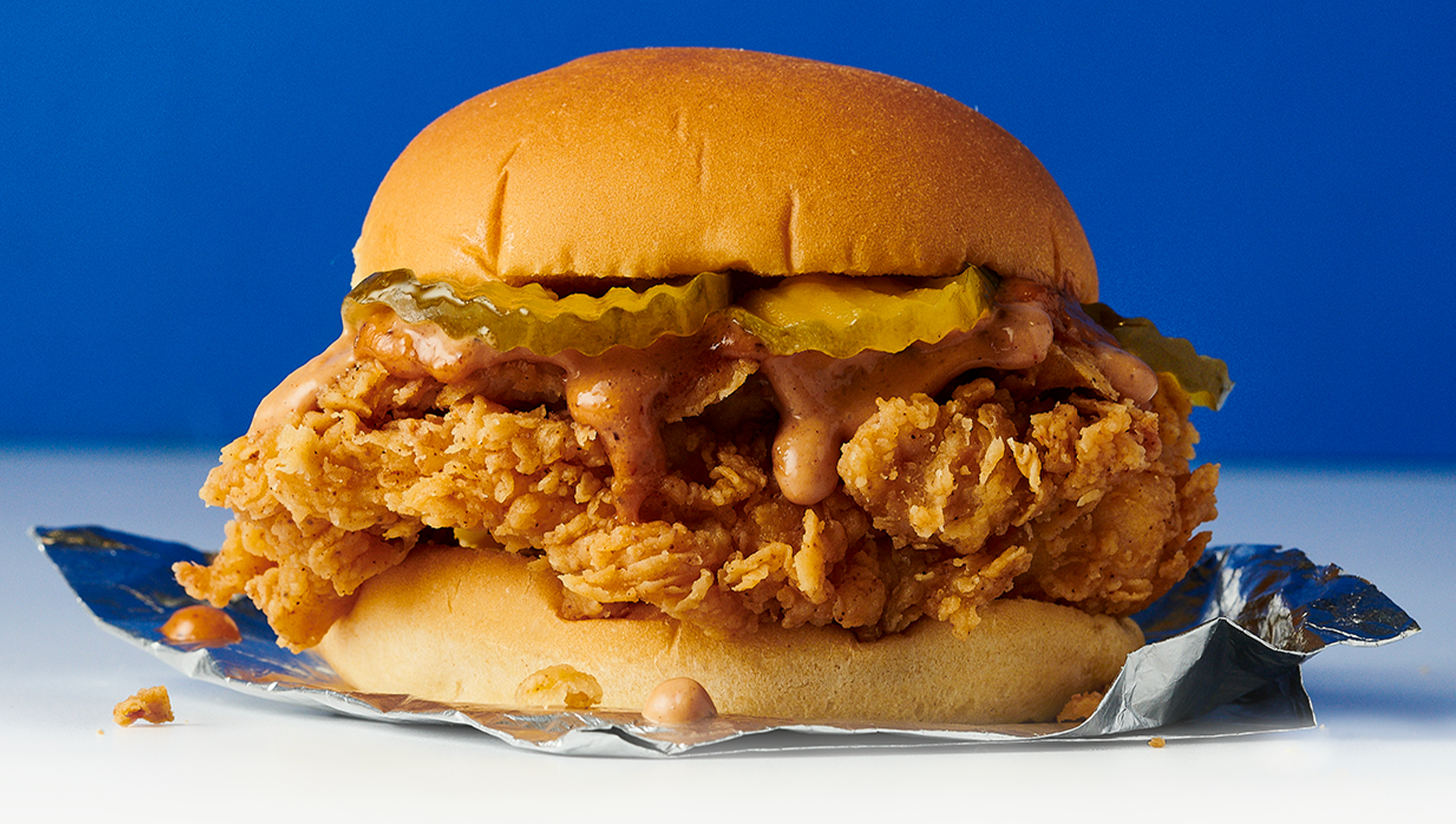 The 2.0 version of the fan favorite features new crispy fried chicken that's juicier and more tender and now complemented with Chester's signature sauce on a Martin's® Famous potato roll
BIRMINGHAM, Ala., May 31, 2023 /PRNewswire/ -- Remakes better than the original? Here's one to add to the short list: Chester's new Fried Chicken Sandwich, now available nationwide at all Chester's locations.
Chester's Chicken, the fresh fried chicken quick-service restaurant concept with 1,100 locations across the U.S., has relaunched its fried chicken sandwich with a new bun, new bird, and new sauce. The new sandwich is built with a specially marinated and double-breaded whole breast fillet, topped with Chester's bold and tangy award-winning signature sauce and crunchy crinkle cut dill pickles, all on a Martin's® Famous potato roll. The result is a juicier, crispier, more flavorful version of the chicken sandwich that made Chester's famous.
"If you love fried chicken sandwiches, prepare to meet the new boss," said Scott Richard, director of culinary innovation, Chester's Chicken. "We're constantly looking at ways to innovate and make our menu even better. We made all the right tweaks to perfect our new fried chicken sandwich and the taste is a knockout we know guests will crave."
Read more:
https://www.prnewswire.com/news-releases/chesters-chicken-relaunches-its-fried-chicken-sandwich-301835802.html