04 19 2023
7 Fast-Food Restaurants That Serve the Best Mac & Cheese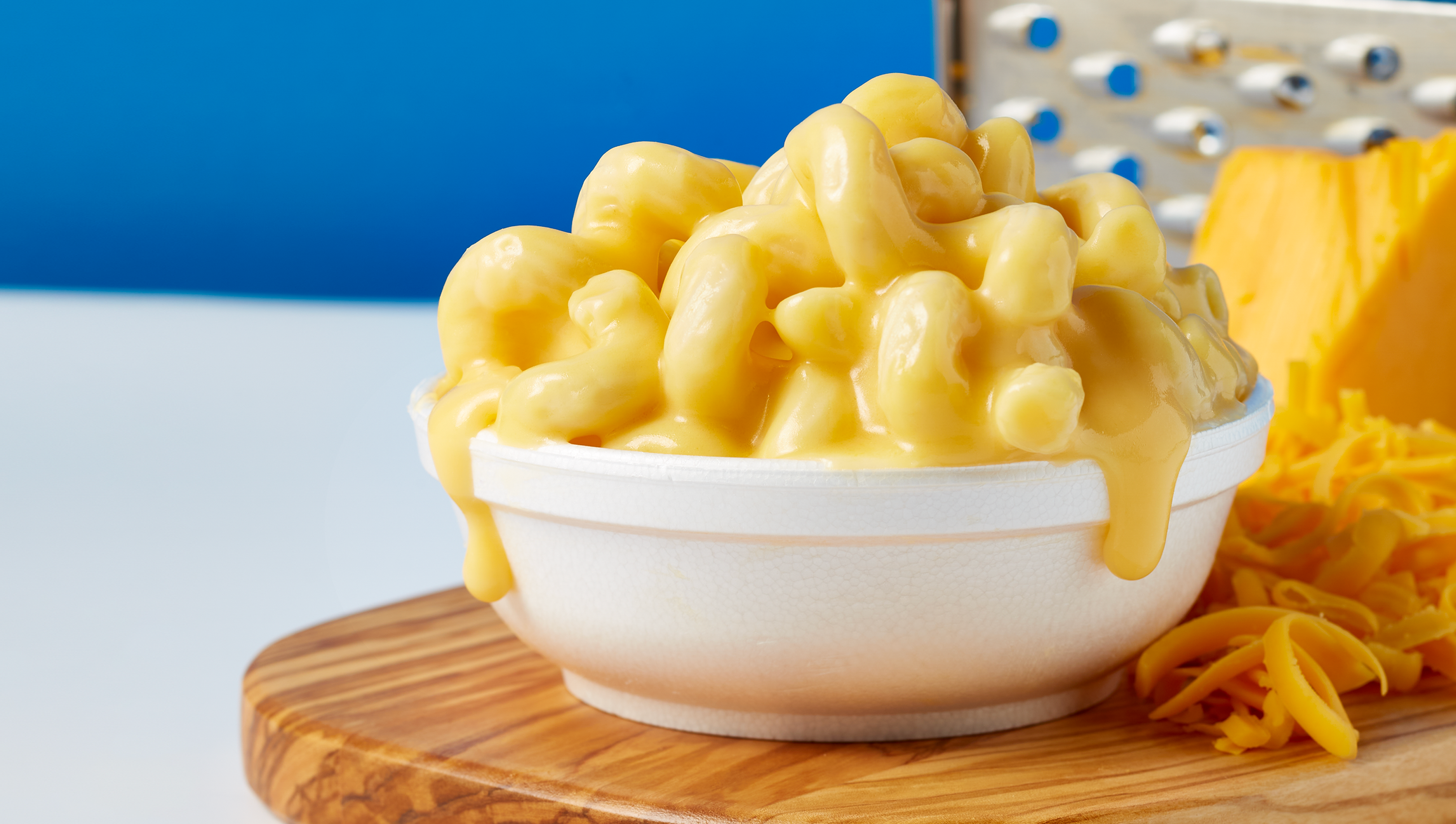 These bowls deliver a homestyle taste, but with restaurant convenience.
When you pull up to a drive-thru, you are generally seeking a juicy cheeseburger or nuggets and salty fries. But these days, fast food restaurants have more expansive menus than ever, and can be a great choice for a lot more than just the standard burgers and fries. In fact, there are some that are known to have pretty incredible mac and cheese.
Whether you grew up loving your mom's baked mac and cheese or preferred a stove-top version from a box, mac and cheese is the ultimate comfort food. The best fast food mac and cheese deliver that homestyle-taste but with restaurant convenience.
"For fast-food mac and cheese, I would say my top three favorites are Popeyes, KFC, and Boston Market in that order," said Adam Richman, TV food personality and host of History Channel's "The Food That Built America" and "Modern Marvels. " Adam was all about doing some research to this end, too. "Naturally, I had to order a few of these to do research! Popeyes has a really great consistency, the noodles are not-at-all mush, and there's an intricate flavor that leads me to believe there is more than one cheese used, which typically makes for a great macaroni and cheese," said Richman.
Here's some history about his three faves and some other fast-food chains where you can get the ultimate comforting bowl of mac and cheese.

Read more: https://www.eatthis.com/best-fast-food-mac-and-cheese/